Looking
for
a
gift
for
the
best
mom
ever
?
Check
out
our
gift guide
of
the
best
Mother
'
s
Day
gifts
,
including
unique
,
practical
,
and
sentimental
gifts
.
Whether
you
'
re
looking
for
a
gift
for
your
own
mom
or
for
a
mother
–
figure
in
your
life
,
we
'
ve
got
you
covered with our list of all the best Mother's Day gift ideas.
A sweet mother's day card is a great way to show your mom how much she means to you. Your mom will appreciate a card even if it's the only thing you get her this year.
If you want to make mom's day extra special, pair this card with one of the many other gift ideas we have on this list. You can also check out our list on the best Mother's Day Cards.
This Mother's Day, give mom the gift of relaxation with a spa day! If you're looking for the best massage in town, check out Yelp or TripAdvisor for great recommendations in her area.
Maybe your mom is more of a homebody? You can still give her the gift of relaxation with the Theragun Mini massage gun. 
The Theragun Mini is a handheld percussion massager that provides a powerful massage in just seconds. It is the perfect size for travel and easily fits in a purse or bag. The Theragun Mini is also quiet, so mom can use it anytime, anywhere.
4. Infrared Sauna Blanket
7. Essential Oil Starter Kit

9. Bathtub Bubble Massage Mat

16. Wine Chiller and Opener
17. Personalized Wine Board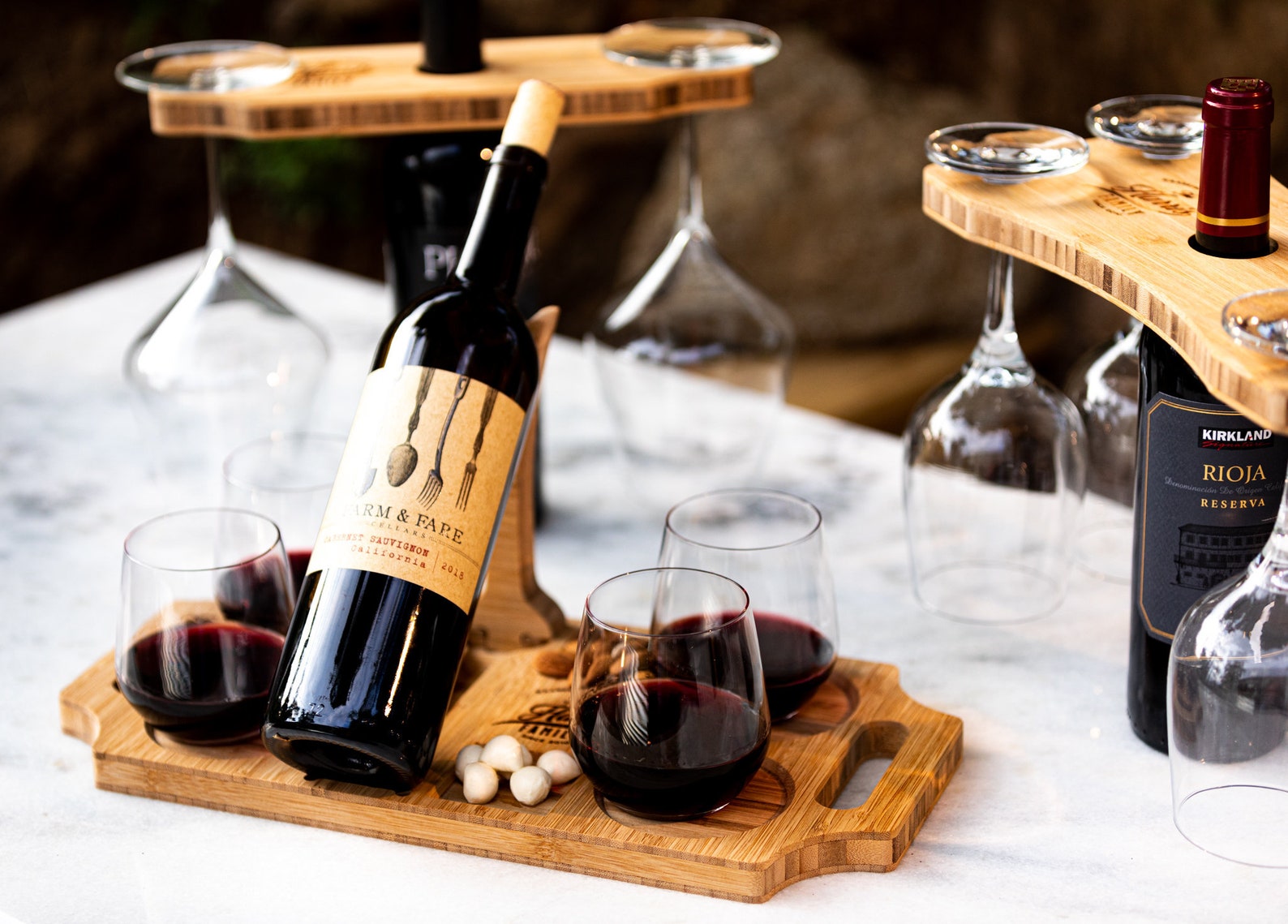 If your mom loves to cook and entertain, a personalized wine bottle board is the perfect gift for her. This handmade wine and cheese board can be personalized with whatever you'd like. It's the perfect personalized gift to show how much you love her.
19. Wine Purifier with Hand Blown Decanter
20. Godiva Chocolate Basket
If you're looking for a luxurious gift for a mom with a sweet tooth, a Godiva chocolate basket from Wine Country is a great option. This gift comes with a variety of delicious chocolates and truffles. It's perfect for any chocolate lover.
A personalized apron is a perfect gift for the mom who loves to cook. You can choose the message you want printed on this adorable cotton apron.
30. Assorted Variety Tea Sampler
If she loves to read but never has time, an Audible subscription is a great option. Audible is a service that gives users access to a library of audiobooks. With an Audible subscription, she can listen to her favorite books while she cooks, drives, or works out.
The Birdie personal alarm is a great gift for anyone who likes to exercise outdoors. This alarm is small and lightweight, making it easy to carry with you on your run or walk. If you feel like you're in danger, just pull the alarm's cord and it will emit a loud 130dB siren to scare away any potential attackers.