Best Gag Gifts For Nurses
Nurses work long hours, deal with sick people, and see things that most people never want to see. It's a tough job, but someone has to do it. And that's why nurses deserve recognition (and a good laugh) from time to time. So if you know a nurse with a great sense of humor, check out our list of gag gifts for nurses.
These novelty syringe pens are sure to get a laugh, and they're perfect for nurses who love to inject some humor into their day. So why not give one of these silly pens as a way of saying thanks for all that nurses do?
2. Things I Want to Say To My Patients But I Can't: Notebook​
This notebook is perfect for nurses. With over 100 pages of lined paper, this notebook is ideal for recording hilarious thoughts and observations.
These flushable butt wipes will 100% get a laugh from nurses (and everyone else, for that matter). They'll make a great addition to any nurse's stocking this Christmas.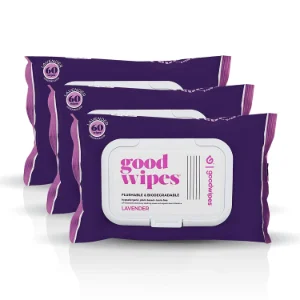 4. Nurses Can't Fix Stupid Mug​
This is a funny mug with the phrase "Nurses We Can't Fix Stupid But We Can Sedate It" and it is sure to make your favorite nurse smile. It's also a great way to show your appreciation for all the hard work that nurses do.
This hilariously inappropriate candle is perfect for nurses to light when they kick back to relax after a 
12 hour shift
.
6. Ashes Of Problem Patients​
This ceramic jar is not only funny, but it's actually kind of cute. It's inscribed with the words "Ashes of Problem Patients" and it makes a great gift for any nurse who regularly deals with difficult patients. Of all the gag gifts for nurses on this list, this one is my favorite!
This coffee mug is great for nurses who need a little caffeine pick-me-up and a laugh. It's shaped like a pill bottle and it's inscribed with coffee / prescription related humor.
These Knock Knock sticky note packets are funny and practical. Give this to your favorite nurse who need to keep track of a million things at once. The notes come with hilarious acronyms like "FYI", "WTF", "OMG" and more!
This fun set of transfusion bags are great for a nurse's party. The syringe makes it easy to inject their favorite beverage right into the bag. This set comes with 32 bags.
These Purell earrings are cute, topical, and funny. They make a great gag gift for any nurse or essential worker and will add a touch of fun to any outfit.
Give your favorite nurse these "Fukitol" bath bombs for them to use after a long day. Made with Eucalyptus, this bath bomb will help them relax and de-stress. The bath bombs are shaped like a pill.
These are fun and unique earrings, making them a fantastic gift for nurses. These quirky pill shaped earrings that say "chill" are sure to make any nurse smile. 
13. Snarky Nurses Color Pencils and Coloring Book​
This is a really cute gift that they can use to decompress at home or while on break. The colored pencil set has funny labels like "Night Shift" for black or "Urine Sample" for yellow. It also comes with a medical-themed coloring book.
Thank you for reading our
gift guide
 of gag gifts for nurses! We hope you found the perfect gift for that special nurse in your life. Nurses work hard and deserve to be celebrated. If you know a nurse with a great sense of humor, then any of these gag gifts would be perfect. Thanks again for reading and have a great day!